So this is what the world really needs … another book that echoes The Hunger Games, Divergent and (wait for it) The Maze Runner. Combined! I came across this title in my usual Goodreads newsletter, loudly broadcasting advertisements for new YA books.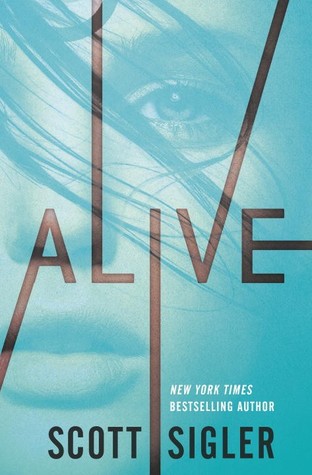 I've read Sigler's previous books, but this one just makes me smack myself in the forehead.
From New York Times bestselling author Scott Sigler comes something utterly new: a gripping sci-fi adventure trilogy in the vein of The Hunger Games, Divergent, and The Maze Runner. A group of young adults awake in a mysterious enclosed space with no knowledge of who they are or how they got there…and an indomitable young woman must lead them not only to answers but to survival.
Utterly new? How does one claim to have done something utterly new when its "in the vein" of the trifecta of kid-light dystopia? Clearly the person writing the ad copy for this title decided it wasn't enough to suggest this book is "in the vein", i.e., a rip-off, of somebody else's thought processes, but to suggest that come-on … "but wait, that's not all!"
Today's fiction titles feels inundated with the most boring of all possibilities–books riding on the coat-tails of other popular books. Books that evoke other familiar authors, other familiar subjects, other familiar problems. Our fictional universes are knitted around similar stories that involve the same flawed teen girl protagonists, the same kids with supernatural powers or gifts, the same boy/girl who lived, the same hunky dead-weight boy = toy interests, the same older adults secretly crafting plots designed to inhibit young people's half-baked ideas on social freedoms, provoke anarchy and add mournful Lorde-curated songs to your iTunes playlist.
As an addendum, I decided to briefly describe this book called Alive (the author, when sending out ARCs, begged reviewers not to spoil the good parts.) So I will summarize the story as so:  a bunch of 12-year-olds wake up in coffins/cradles/incubators and discover they are inside the bodies of 20-year-olds (???), and have no knowledge of where they are or why they are there. The protagonist, a girl named "Em" or Savage, becomes the leader or is voted the leader (apparently the person writing the ad copy failed to mention there are a lot of Lord of The Flies moments). While everyone is freaking out about what they are going to do to survive and who put them in this abstract hell hole, the protagonist fantasizes about ripping the clothes off the first hunky boy who emerges from his coffin. Because that's how teens really are. (Insert eye roll, here)
Publishers want readers, so they give readers the familiar wrapped up in a cool title or cover art. Pick up Champion, The Mortal Instruments, The 5th Wave or Red Rising and you'll be treated to a world/setting/plot/characters that are neither groundbreaking nor utterly new. They are ghosts, riding the wave of book-to-film adaption, collecting five-star reviews from readers who are wholly into Teen Wolf and Pretty Little Liars but afraid to read Dickens, Austen, Fitzgerald and Atwood because they might actually be reading something different or difficult.
We don't need books that "evoke" or "feel like" or "in the vein" of stuff we've already read. It's easy to become sucked back into reboots, remakes, retreads. Jurassic World is the biggest movie of the year, so far. But writers need to move on.
Soon my own titles will come into print, and I too will have crafted a story about a young girl facing danger and tragedy. I didn't choose Briley Bannatyne (the name of my protagonist), she chose me. My story was originally going to be a light-hearted adventure serial in the style of The Rocketeer and Terry and the Pirates. But something inspired me to go a different route, and a story that was supposed to be about an adventurous young pilot and his obnoxious sister-mechanic got flipped completely around. Now the young girl is in the cockpit of the World War II fighter plane … and the stakes are very different.
That's why people should write stories. To take us someplace different and to make us feel something new. Not to coast around on someone else's coat-tails.